Today's column previews my Draft Guide dive into average draft positions (ADPs), providing insight into broad trends and perspectives on player values. If fantasy GMs have collectively been drafting Bam Adebayo at 55.5 (they have), you're less likely to need to reach for him in the 35-50 range.
Before diving into ADPs themselves, let's look at position eligibility. By using Yahoo's top-200 players (by ADP), I determined how many players are available at each position. As with similar analysis in past years, PGs and Cs were the scarcest position while PFs and SGs were most common. This is a trend I've seen year after year, and it's unlikely to change.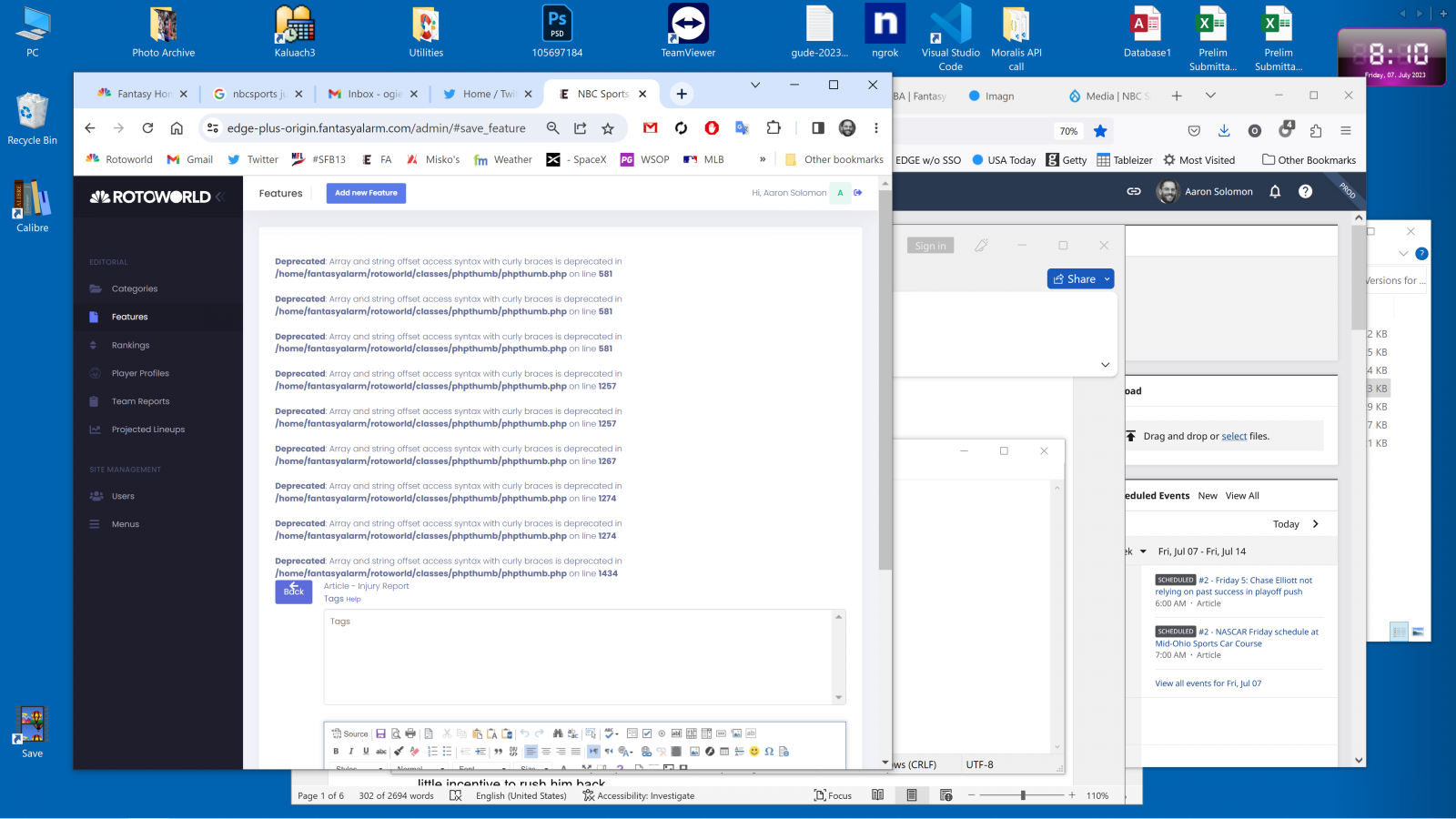 This is a simple tool to help visualize where you'll find certain positions in the course of a draft. Each dot in the chart above represents a player being picked at a given ADP. The 'lines' that rise the fastest mean more players from that position are being drafted. Point guards go off the board quickly in the early rounds, but there just aren't that many of them and they almost flatline in the middle rounds, before a surge in late rounds. There literally aren't any small-forward eligible players with ADPs between 15.9 (Jimmy Butler) and 40.1 (Jayson Tatum). They lag far behind through most rounds, which explains the nearly vertical spike around ADP 140-150, as owners scramble to fill positional needs. Centers trickle off the board evenly (with an exception in the 100-120 range), but there's a noticeable uptick in the middle rounds. There are plenty of interesting nuances to glean from this data, but let's press forward with the ADP analysis.
Be mindful, first of all, that ADP data is great as a general roadmap to values, but there are caveats:
ADPs are a blend of different formats and depths. When it comes to ADP data, the major sites that host leagues don't differentiate between a 10-team roto league and a 14-team H2H league.
There are wide disparities in the intensity of leagues – some require painstaking research and strategies to snipe valuable players from knowledgeable opponents, while some are casual affairs where a little bit of planning goes a long way.
The 'official' pre-draft rankings can have a distorting effect. ADP data includes plenty of auto-draft selections (although only 'live draft' data is included, lots of owners still forget to show up), which gives outsized importance to pre-draft ranks.
Nevertheless, ADP is a great tool for getting the temperature of the room, as it were. If you know that Robert Covington has an ADP of 120.9 in ESPN drafts (?), you'll be more likely to steal him in the late-middle rounds. This also protects against over-reaching for guys you love – there's nothing wrong with grabbing Thomas Bryant a round early to ensure he's on your squad, but why reach for him in Round 4 (his ADP = 68.1) when you can likely get him a few rounds later?
With all that said…here's a look at the top 100 players for Yahoo leagues, by ADP.
For the full list of 200 players, my takes on some late-round values, plus endless content including hundreds of player previews and brand new mock drafts…get the Guide! We put in tons of work on it all summer, and it can be the difference between winning and losing.
I'll be back with the first regular-season 'Numbers Game' next week, focused on ways to identify weaknesses and strengths in your team build. See you then!