The Blazers are going to miss LaMarcus Aldridge for the next 6-8 weeks. This is a tough blow, especially considering he is third in the NBA in field goal attempts per game. Basically, it's going to be a mess beyond the studs.
Plus, Nicolas Batum had a wrist injury. So what are the Blazers going to do? Well, I don't know and I'm not being lazy either. Here's a look at their lineups in the second half on Thursday: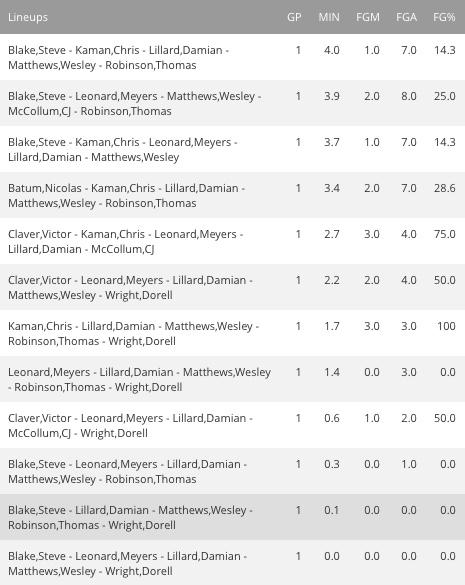 Here's the pickups, but again I wouldn't advise adding most of these guys in standard leagues.
Enes Kanter - He's worth owning, but I'd try to trade him ASAP.
Ersan Ilyasova - Ghostface Ilya had a bad matchup tonight. I'd expect him to play more.
Dante Exum - His 15-point game is a total fluke, but he looked very good.
Tyler Zeller - Kelly Olynyk is going to miss time.
Chris Kaman - His minutes are safe now.
Brandon Bass - He looked awesome, but beware of a trade.
Patty Mills - He's been good and should get more chances to play off the bench.
Aaron Brooks - His minutes will drop once Mike Dunleavy is back.
Meyers Leonard - He should play in the mid-20s and does have some upside.
Joe Ingles - He's a sneaky add.
Dorell Wright - He'll play some three now.
Victor Claver  - Umm, sure?
Thomas Robinson - Truck!