Man, how good is Goran Dragic? Even before his career-high 40 points, here's what his shot chart looks like in his previous 13 games.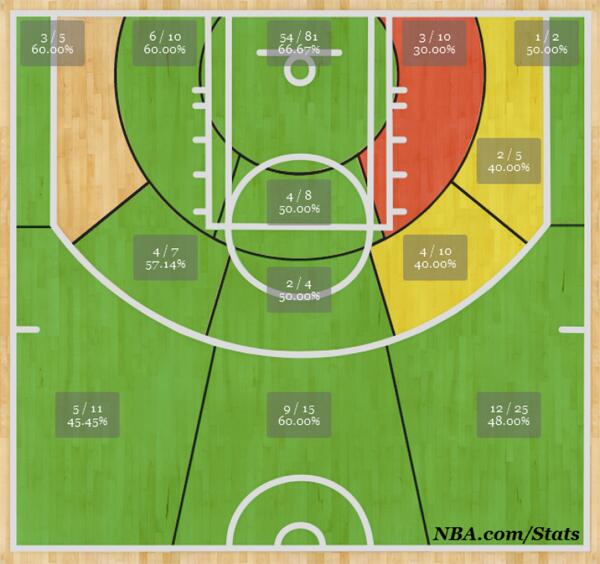 Markieff Morris - I really hope nobody cut him.
Taj Gibson - He's just a hair under Markieff. Another obvious must-own player.
Jordan Farmar - Man, he blew up. Farmar put up 30 points with seven dimes and eight treys.
Kent Bazemore - I think the Rotoworld is all in on Bazemore.
Wes Johnson - With Nick Young up in the air, Wes could have his fair share of nice games.
Tyreke Evans - The move into the first unit should help.
Brian Roberts - He was horrible on Friday, but Jrue Holiday is out for the season.
Tristan Thompson - Sure, his 18 points and 14 boards were nice, but it came against the Jazz.
Tim Hardaway Jr. His 22-point game was nice, but we gotta see it again. The Knicks are trying to turn him into a playmaker and it's not working so far.
MarShon Brooks - Wow, he went off with 23 points. Brooks has a few good games on his resume.
Manu Ginobili - He should be in the mix for standard leagues based on production, but the DNPs are going to be very annoying.
Alexis Ajinca - Friday was dud, but he there should be better days ahead.