These U.S. Olympians will be coming home from Tokyo with an extra souvenir – a gold Olympic medal.
See other top photos from the Tokyo Olympics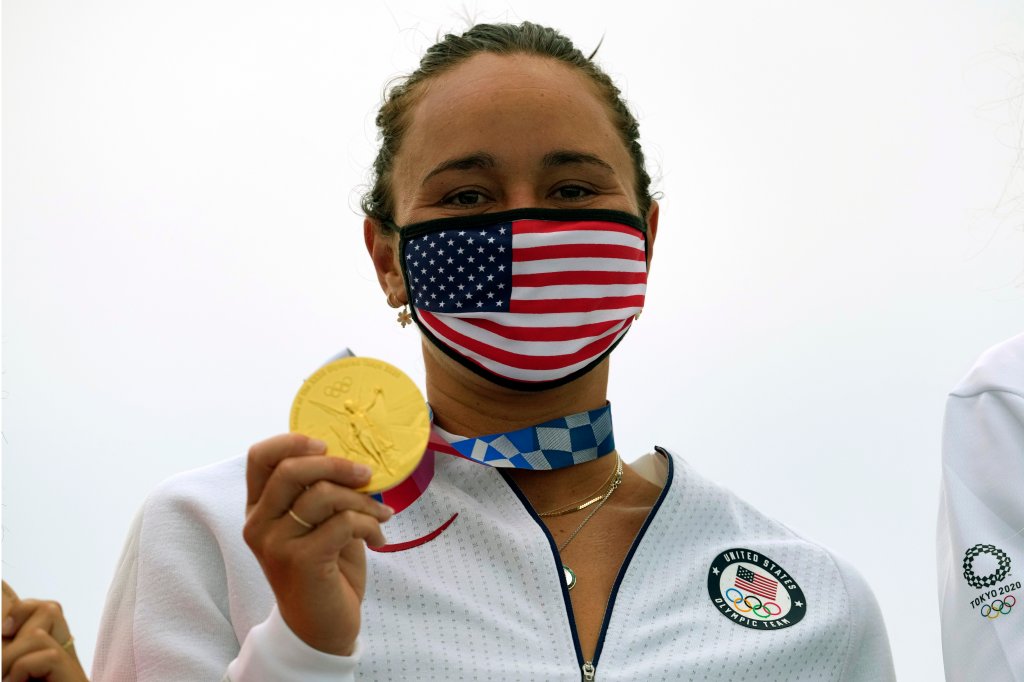 Carissa Moore
– Women's Surfing ShortboardCarissa Moore won the first women's surfing shortboard event in Olympic history, taking down South Africa's Bianca Buitendag, 14.93- 5.463 in the gold medal match.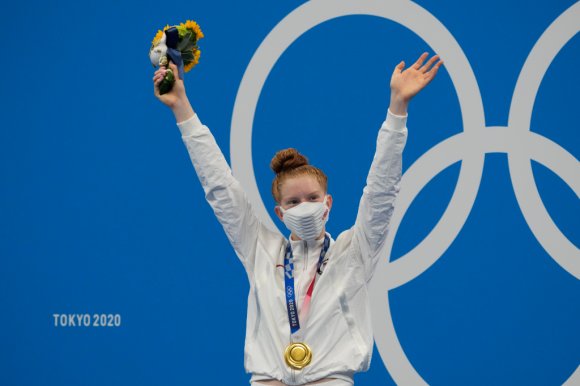 Lydia Jacoby
– 100m Breaststroke (Swimming)The 17-year-old beat out reigning Olympic champion and fellow American Lilly King, who finished third, for the gold medal.
Gold Medalists
Amber English
and
Vincent Hancock
of Team United States following the medal ceremonies for the Skeet Women's and Men's Finals on day three of the Tokyo 2020 Olympic Games at Asaka Shooting Range on July 26, 2021 in Asaka, Saitama, Japan.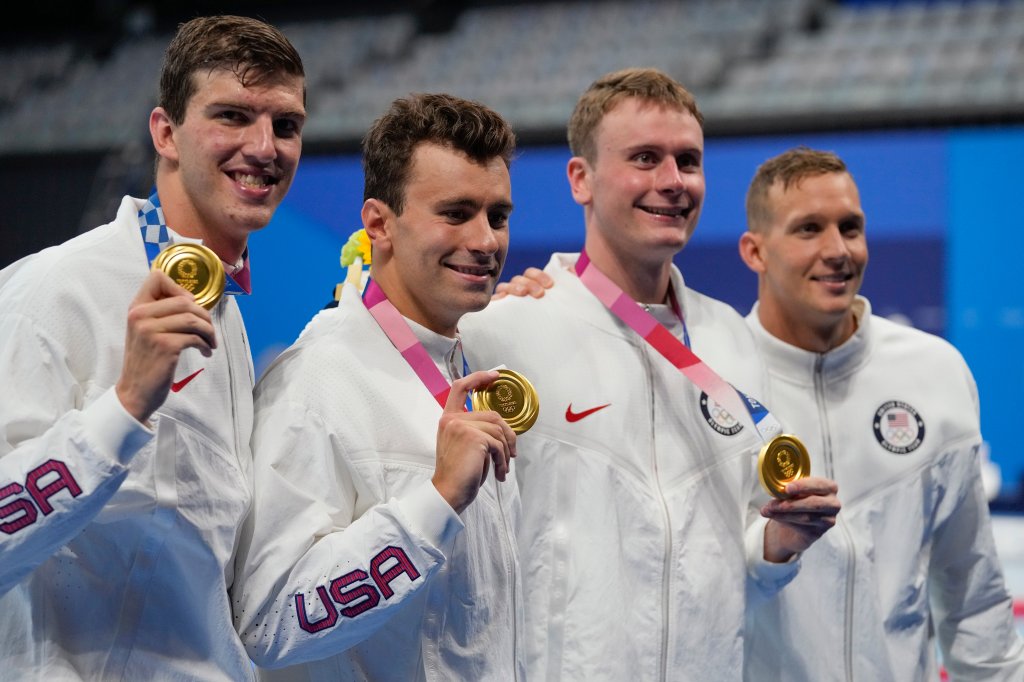 USA Swimming
– Men's 4x100m Freestyle Relay From left: Zach Apple, Blake Pieroni, Bowen Beck and Caeleb Dressel pose after winning the gold medal. Team USA has now won back-to-back golds for the 4x100m freestyle relay, winning the event at the 2016 Rio Olympics.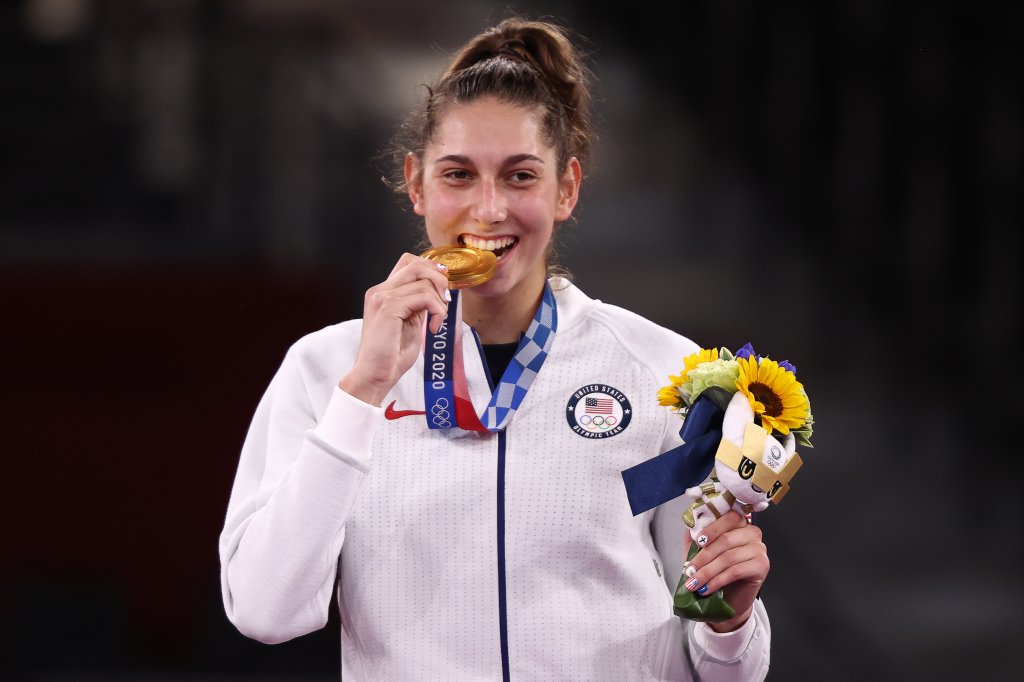 Anastasija Zolotic
– 57kg TaekwondoZolotic became the first woman from the United States to win an Olympic taekwondo event, and the third American athlete to win a gold medal in taekwondo.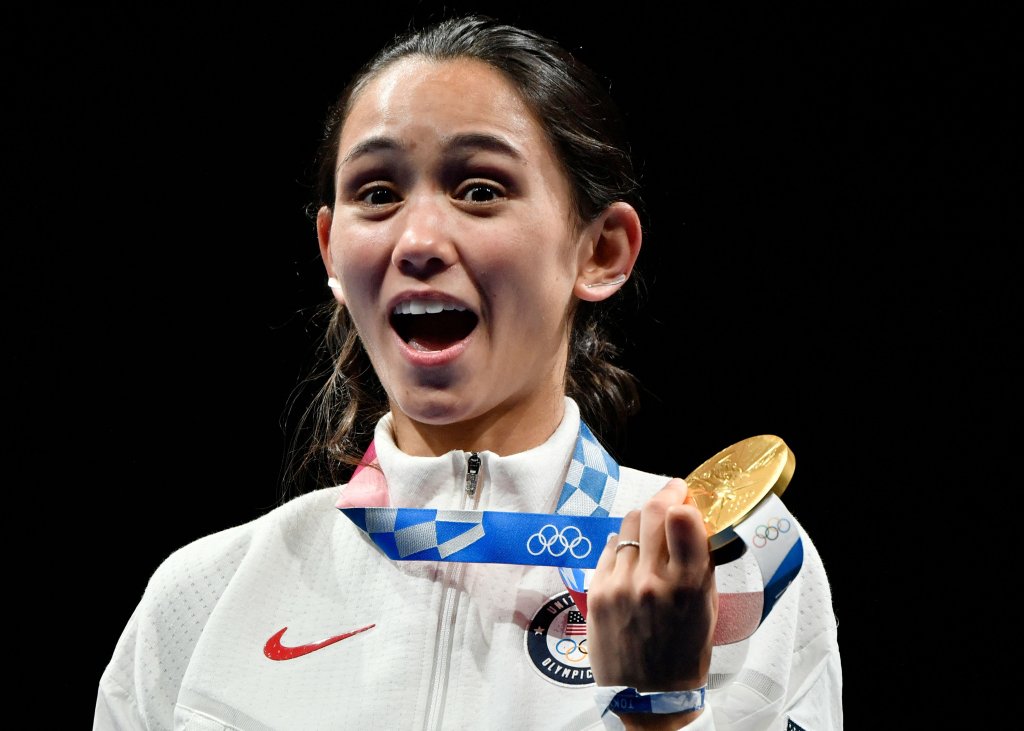 Lee Kiefer
– Women's Individual Foil (Fencing)Kiefer made history as the first athlete from the United States to medal in the individual foil fencing category.
William Shaner
– Men's 10m Air Rifle Shaner set a new Olympic record during the 10m air rifle event, scoring 251.6 and narrowly defeating Sheng Lihao of China by .07.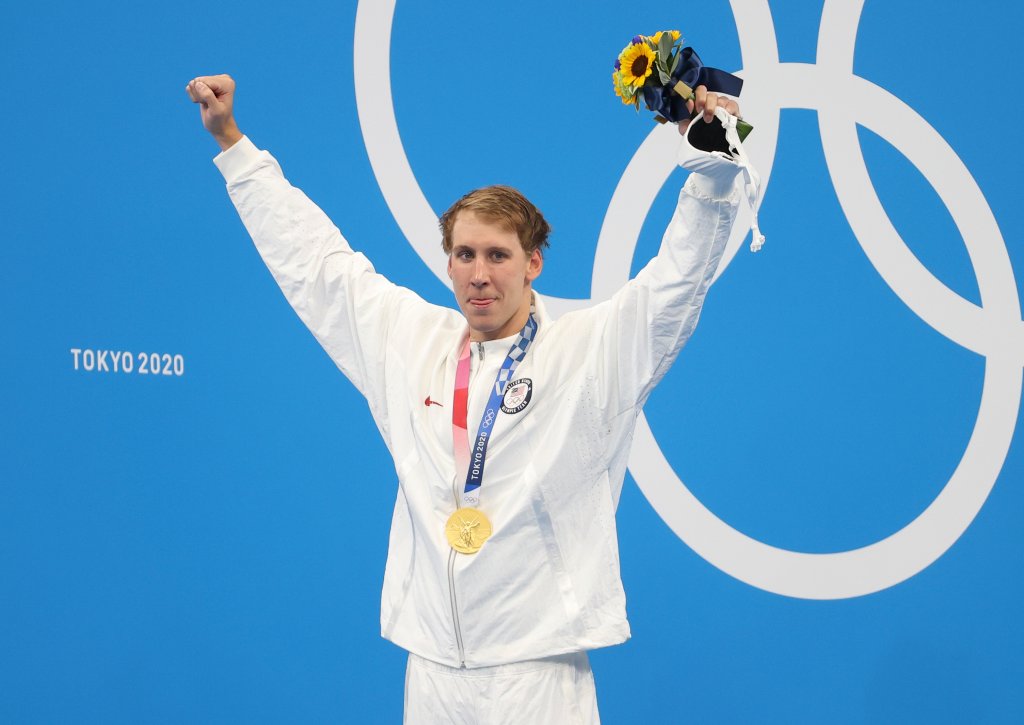 Chase Kalisz
– 400m Individual Medley (Swimming)Kalisz broke Team USA's dry spell when he took gold in the 400m individual medley, winning the first medal for the United States in Tokyo.