Hornets unveil 'Buzz City' black uniforms
&nbsp
Published June 26, 2015 06:33 AM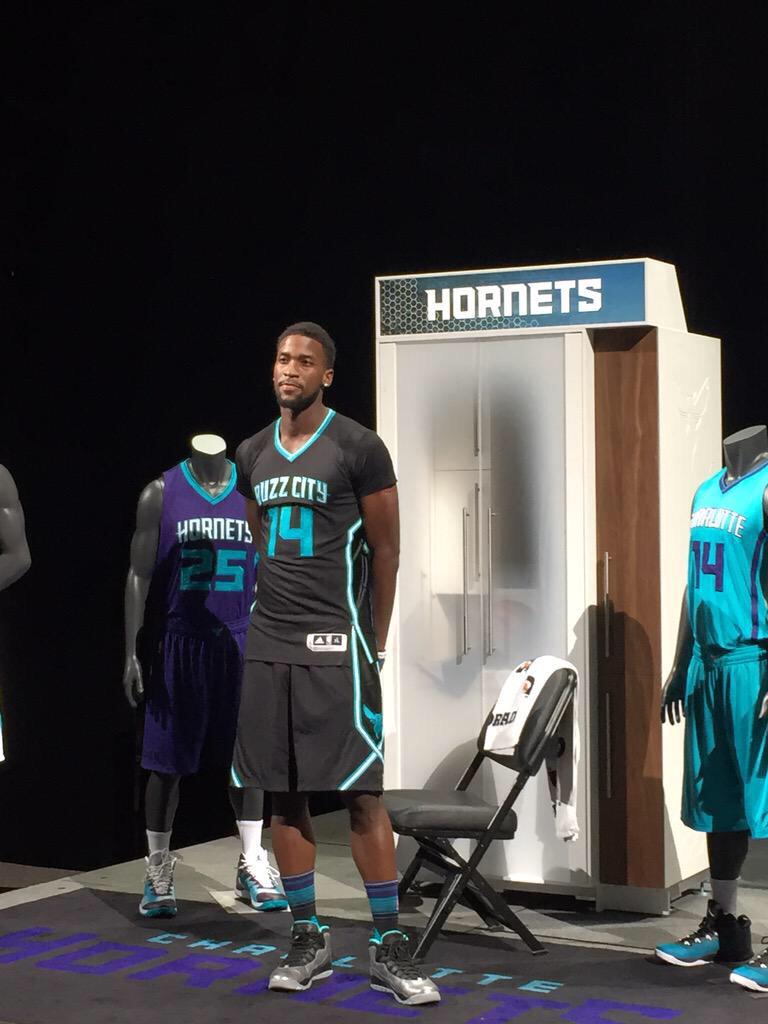 There are a few photos of the Hornets' new "Buzz City" uniforms floating around, but I'm using this one (hat tip: Paul Lukas of Uni Watch), because it shows the best element of the new look – the purple and teal striped socks. Those are awesome.
They'd probably look even better with white shoes with one of the teams other uniforms (white, teal or purple). I'm not a big fan of overly using black when its not a team color.
I also don't really like the "Buzz City" moniker. It seems like an attempt by the team to brand something when Queen City – Charlotte's actual nickname – would have worked much better.
Of course, the sleeves are a drawback, too. They give the jersey too much of a pajama feel.
But the teal and white really pop against the black, and that makes these sharp.
There are more negatives than positives in these uniforms, but the positives carry more weight. I give these a nice B-minus.