Here are the new Carolina Hurricanes uniforms
&nbsp
Published June 4, 2013 08:28 AM
The Carolina Hurricanes unveiled their new sweaters and uniforms on Tuesday, retaining their primary logo and colors while making alterations to sweaters, pants and socks.
"The process of making these changes began several years ago," 'Canes GM Jim Rutherford said in a statement. "We are pleased with the results, and proud that our team was able to design the new look internally.
"Doug Warf's [Carolina's marketing dept.] staff including Ben Aycock, Andrew Roman and Lauren Baxter devoted a lot of time and energy to this process, taking input from our hockey department to create uniforms that our players love, and our fans will hopefully enjoy as well."
Here's the look: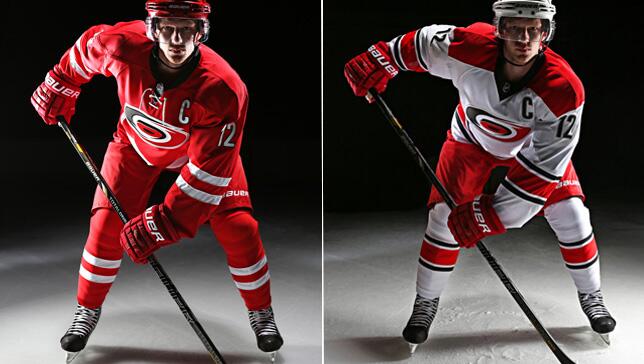 In case you're wondering what the actual differences are from the old look, click here for a explanation of matte finishes, sans-serif-based fonts and shoulder yokes.