Graeme Le Saux knows a little something about English football, making 327 Premier League appearances -- and he's here to help the Men in Blazers help break down Chelsea's season.
It was a season of ever-changing narrative for the now MLS Cup champion Seattle Sounders. For more perspective, we turn to a man who lived it every day: The Seattle Times' Sounders beat writer, Matt Pentz.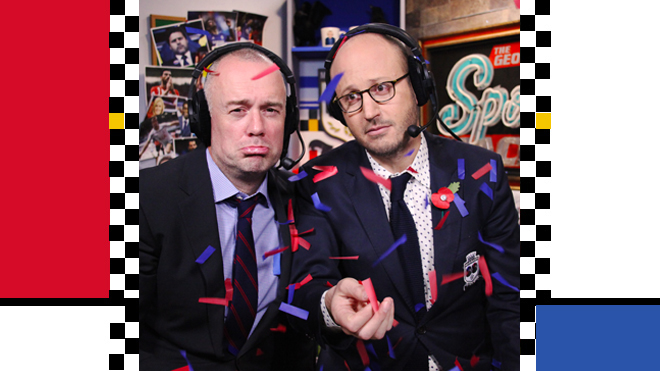 Hosts Michael Davies (@embassydavies) and Roger Bennett (@rogbennett) believe soccer is the American sport of the future. As it has been since 1972. Find these Men In Blazers on NBC Sports Network and NBCSports.com.
Their mission is to savor the entertaining world of soccer in general, and the English Premier League in particular. Immersed in the high and low culture of the beautiful game, the program mixes analysis and guest appearance in equal measure, with the aim of providing an intelligent yet always sub-optimal though passionate, soccer broadcast.